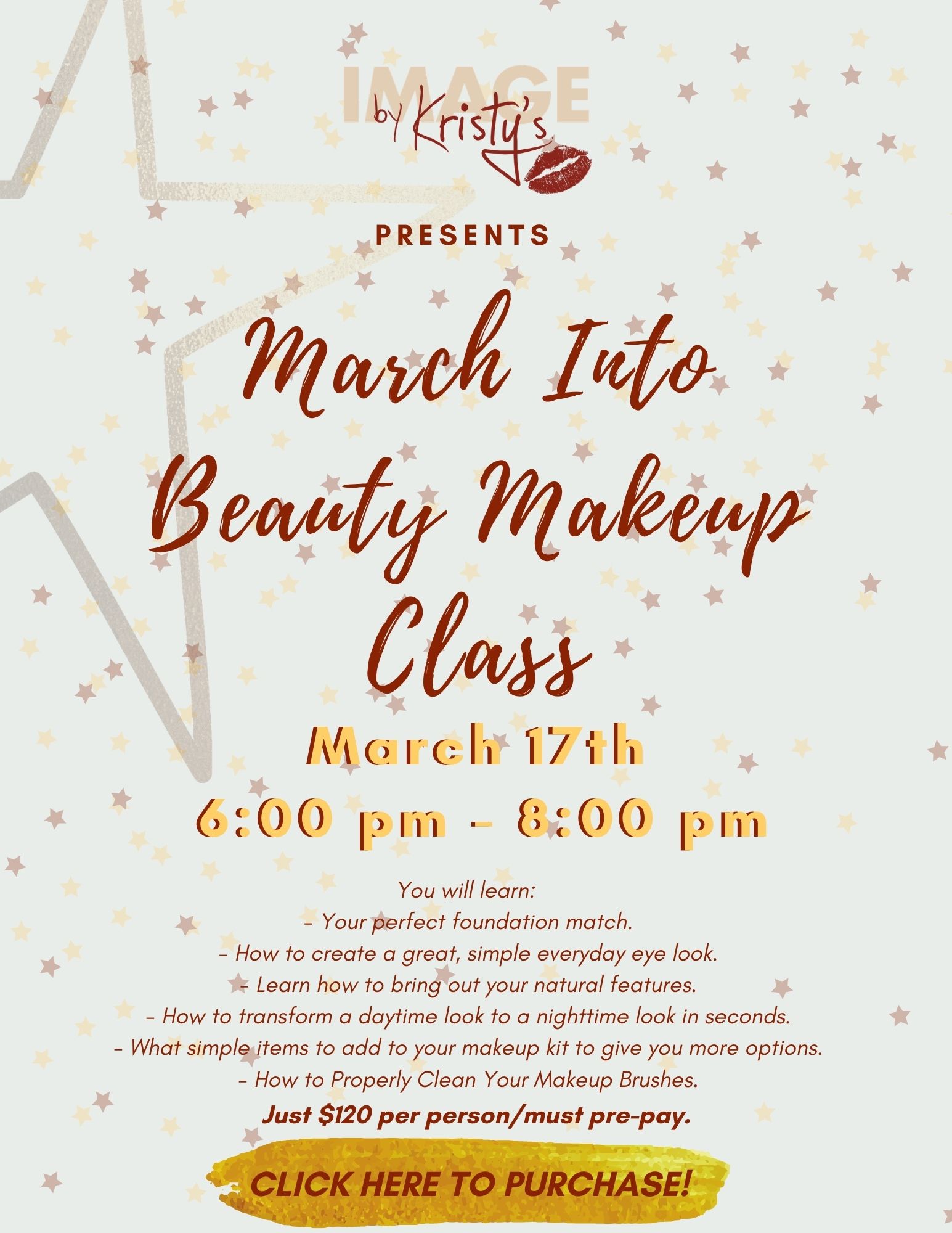 Small Group Makeup Class
Bring a friend and have a girl's night out!
Wednesday, March 17th from 6:00 pm to 8:00 pm
 You will learn:
– Your perfect foundation match.
– How to create a great, simple everyday eye look.
– Learn how to bring out your natural features.
– How to transform a daytime look to a nighttime look in seconds.
– What simple items to add to your makeup kit to give you more options.
– How to Properly Clean Your Makeup Brush
es.
 Just $120 per person/must pre-pay.
Items to bring:
Personal makeup brushes and your daily go to makeup/kit
Class size will be limited to no more than 12 participants