With a spirit of excellence, our world renowned team of experts is dedicated to ensuring that you look and feel your best.
COVID-19 SAFETY PROCEDURES
Our Guest Safety Is Our Number One Concern.
We have always taken pride that we adhere to strict sanitation procedures years before COVID even became a public concern since keeping our clients safe has always been a priority with our team.
In following the suggested guidelines, we have only had to make a few adjustments to our already stringent practices. Our artists will wear a mask if asked or required. Clients, of course, cannot wear a mask when having their makeup services performed and may not be able to wear a mask for some hairstyles. Once entering the studio, we will immediately escort you to wash your hands. After every service, our staff takes extra time to thoroughly sanitize the bridal trial rooms and all implements used during the service.
(Applicable any/each time we come to you. The travel fee is one fee per client and includes up to four artists.)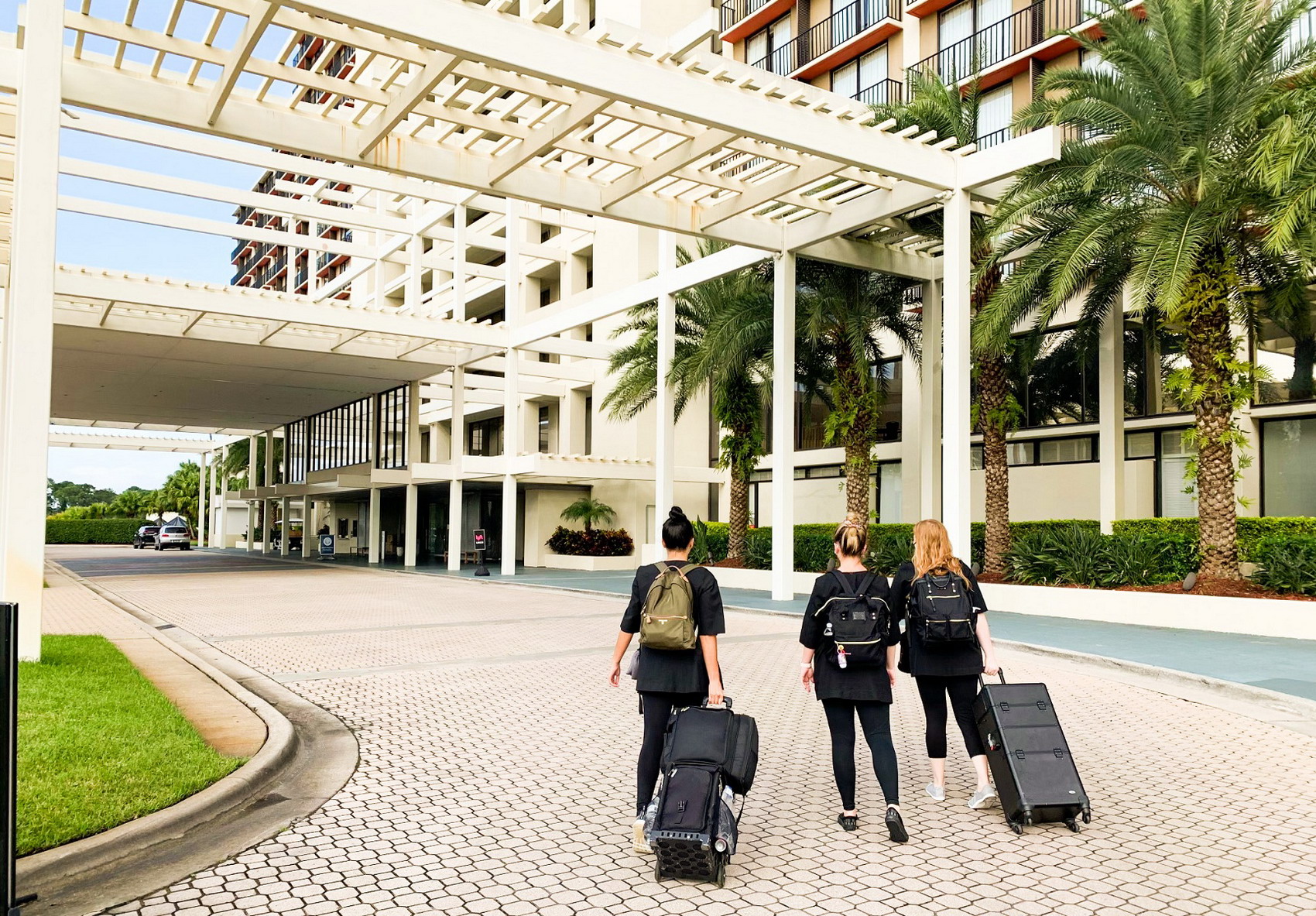 Get started with an initial trial or reach out so we can learn all about your style, vision and beauty needs. Whether for your upcoming photoshoot, special event, wedding or corporate headshot. Let us be your personal stylist!