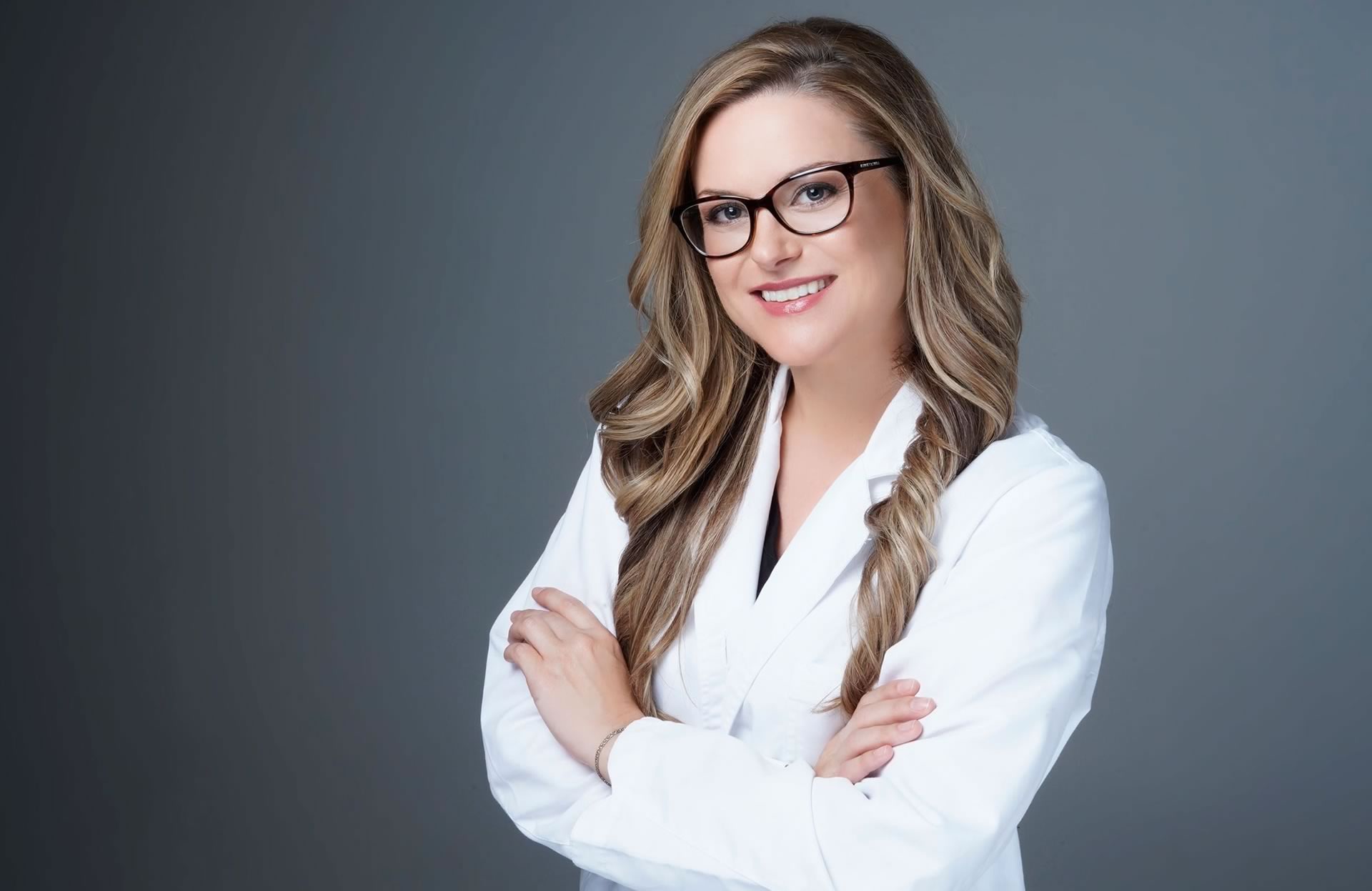 Image by Kristy's Skincare Solutions
Meet Anna, Our Director of Esthetics
Anna, why esthetics?
"Someone cared. I wasn't blessed with easy skin. My skin is sort of what some might call "high maintenance".
It all started when I was in middle school. Breakouts on the chin. The usual hormone shifts. Then, once I got into high school, there wasn't a day I didn't have a pimple. There was even a mean girl who pointed it out to me, as if I wasn't aware that I had acne. I was ashamed.
Then someone cared. My grandmother took me to the dermatologist's office.
"Acne" they said. They didn't even bother to ask me to remove my concealer. No education or personal care was given. Surprise, I didn't get better. I was a lifeguard at the time, so I tried to burn off acne with medicine and sunburns, but it never went away. I was frustrated. But I dealt with it, scarring my skin daily by popping bumps.
Later after my first year of college, I joined the Army and the acne got really bad from the lack of hygiene during training and not to mention the Kevlar chin strap. There was a lot of stress and the food was pretty processed. Very little whole foods and too many MREs.
My acne was completely out of control. So when I saw an ad for an esthetician offering detox acne facials, I went without hesitation. I only saw her once, but she changed my life. She gave me a great facial and taught me about my acne and how to take care of it. I went home with instructions and skincare. I was at the age of choosing a career path and I had already been a lifeguard and EMT. I had also helped my mother get through nursing school and realized I had a love for Biology and I deeply cared about people. I decided to follow the path of Esthetics. I knew I wanted to learn as much as I could about the skin and work with Dermatologists to help them with simple knowledge of how impactful a good hygiene routine can be for problematic skin. I wanted to pass on what I learned to others in need.
Now it has been nearly 20 years and I have been full circle. I started my career in a holistic acne clinic performing 3-hour deep cleansing facials using all-natural, small batch, locally made products. I learned so much about over-all natural health and how our body systems are connected. If you pay attention, the skin can be a viewing window to our internal health. Healthy skin truly is beautiful skin.
After a 1 year apprenticeship, I moved on to Derm spending 5 years in this field and learning about wound healing and scar revision. I loved working collaboratively with the doctors.
A new opportunity came when I was asked to teach the Medical Aesthetics Program for the UK based Steiner Education Group known internationally for training in esthetics. Over the years, I was promoted and eventually ran that medical aesthetics program. I had found my calling for teaching! I was a natural!
Through that journey I was introduced to the PCA skin education team. I was inspired! All of the educators not only loved to geek out on skin science, but I had never been exposed to a group of such talented, beautiful and supportive women before. We all had our unique strengths and we all were super encouraging to each other! The holy grail skin team! These ladies will forever be like family to me.
Then Covid.. Why Kristy's?
I was introduced to Kristy and her team on February 29, 2020 – Leap Day (something magical was sure happening). I had been invited to teach for two days, only 8 minutes from my home. I spent an awesome two days reviewing the anatomy and physiology of the skin and cosmetic chemistry with the team. The artists were also trained and certified with the PCA skin corrective skincare line. It was a great two days!
I was immediately offered a leadership position on the team. I was humbled. Was this an answered prayer? I had found myself training all over the US 4-6 days per week and wanting more balance in my life. For 18 months I had been on the hamster wheel moving fast and hadn't seen an exit.
Could I say yes? Not yet.
Then March 6, 2020 – The Shut Down
I was sent home from Salt Lake City Utah and all my work for the next 6 months would be "rescheduled".
– Experiencing a pandemic together.
– Believing in the space and team that has been created to serve our community.
I said yes. I said yes to building a team of skincare pros who cannot just treat your skin concerns but also educate and empower you to be your own esthie, everyday! I said yes in continuing my legacy to helping people in need."
Anna is the Director of Esthetics where she treats clients and oversees our team of skincare pros. We offer services for overall skin health as well as corrective services for cosmetic skin concerns. Anna also will be a regular contributor to The IMAGE by Kristy's Blog…
• Actively licensed 17 years
• 16 years in Derm and Plastics
• 11 years in Medical Esthetics Education
So if you're frustrated with your current skincare routine or would like to improve your current routine, give us a call and let us help you Have a GORGEOUS Kind of Day!!!