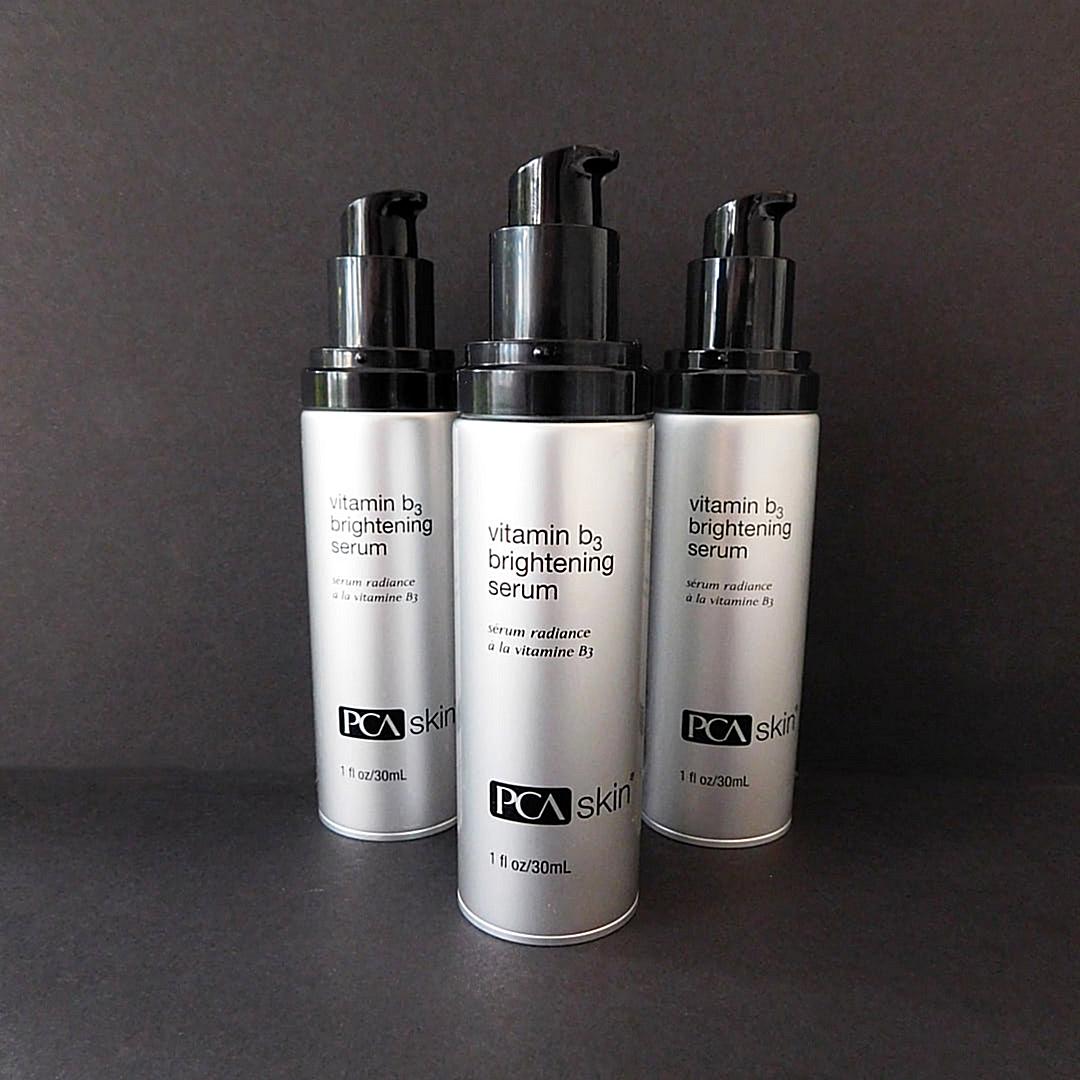 To supplement or not to supplement? That is the question. Adding an antioxidant skincare to your daily routine is a total game changer.
Many of us in our busy lives are lacking the balanced nutrition we all need for our bodies to function well.  I don't know about you, but sometimes I feel like eating well is a full-time job.  
Recently I made a decision to begin making small choices every day that would add up to long-term sustainable positive results.
I will be turning 40 in June and although I have been an aesthetician almost half my life, I am still fighting many of the skin battles that we see with our clients at KADT.
As I mentioned in my last post, I have the joy of terrible genetics when it comes to my skin.  In my teens and 20's it was acne.  When I entered my 30's I developed melasma.  Now, with my acne and melasma under control, I am starting to see the long-term aging effects from the cumulative sun exposure as a lifeguard, Army Medic, and now as a Floridian water baby.  
Nature lovers like myself spend a lot of time outdoors and the use of nutritional supplementation with antioxidant skincare is a game changer to reverse existing damage as well as protect from future free radical stressors.  
Eating a healthy diet including a rainbow of brightly colored organic plants is a great way to get your micro nutrients. However, most of us need a more sustainable way to give our bodies what it needs, like supplementation.  When choosing your supplements, it's important to choose high quality both internally and externally to fill in your nutritional gaps.  
Because most of the nutrition we eat goes to our vital organs first, our skin is the last to be fed.  Although it is the largest organ of the body and defends us from our environmental stress over time, chronic exposure to pollutants will degrade the health of this important organ.  
Most of our clients seek cosmetic improvement for these systems.  Redness, blotchiness, dullness, dry skin texture, and brown spots are caused by the overall reduction in the health of the skin.  Choosing better everyday lifestyle choices like what we eat, exercising, and a good skincare routine, will lead to long term results more than a one and done treatment that only last 1-2 weeks until nature takes over.   
One ingredient that has been shown to rescue you from ALL of these symptoms with regular use is a natural B vitamin, known as Niacinamide.  
Niacinamide is a powerful, yet calming antioxidant and form of vitamin b3 that helps improve hydration and overall barrier function of your skin. Additionally, it helps reduce redness and inflammation, skin yellowing, and promotes an even skin tone.  Using this ingredient has been shown to be effective in treating acne, aging, and when used at 5% or higher,  hyperpigmentation.   You can expect to see much brighter skin in as little as 1 to 2 weeks!  
We love to pair PCA skin's B3 Brightening serum as the daily support for chemical peels.  The 6% niacinamide in this 10-hour time released corrective, soothes, heals, and suppresses pigment for anyone dealing with discoloration.  Pigment is very reactive to sunlight and we highly recommend doing a series of chemical peels in the Spring 2-3 weeks apart to remove the existing pigment and dead skin and maintain a healthy glow all summer long!
And now you know why antioxidant skincare is a total game changer!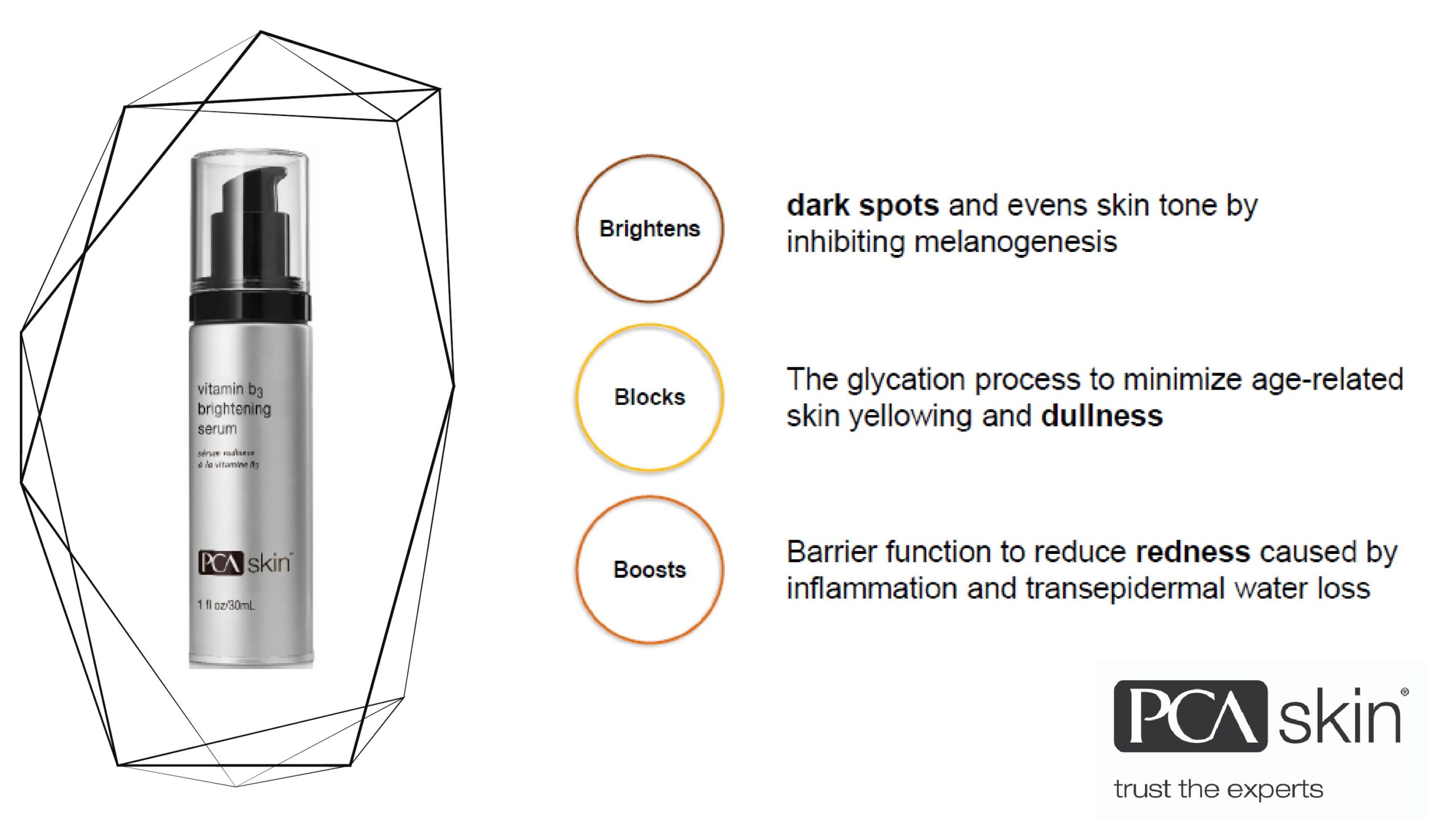 Before & After
This is the incredible outcome of 3 peels and quality take home care including PCA Skin B3 Brightening Serum. No Filter Added.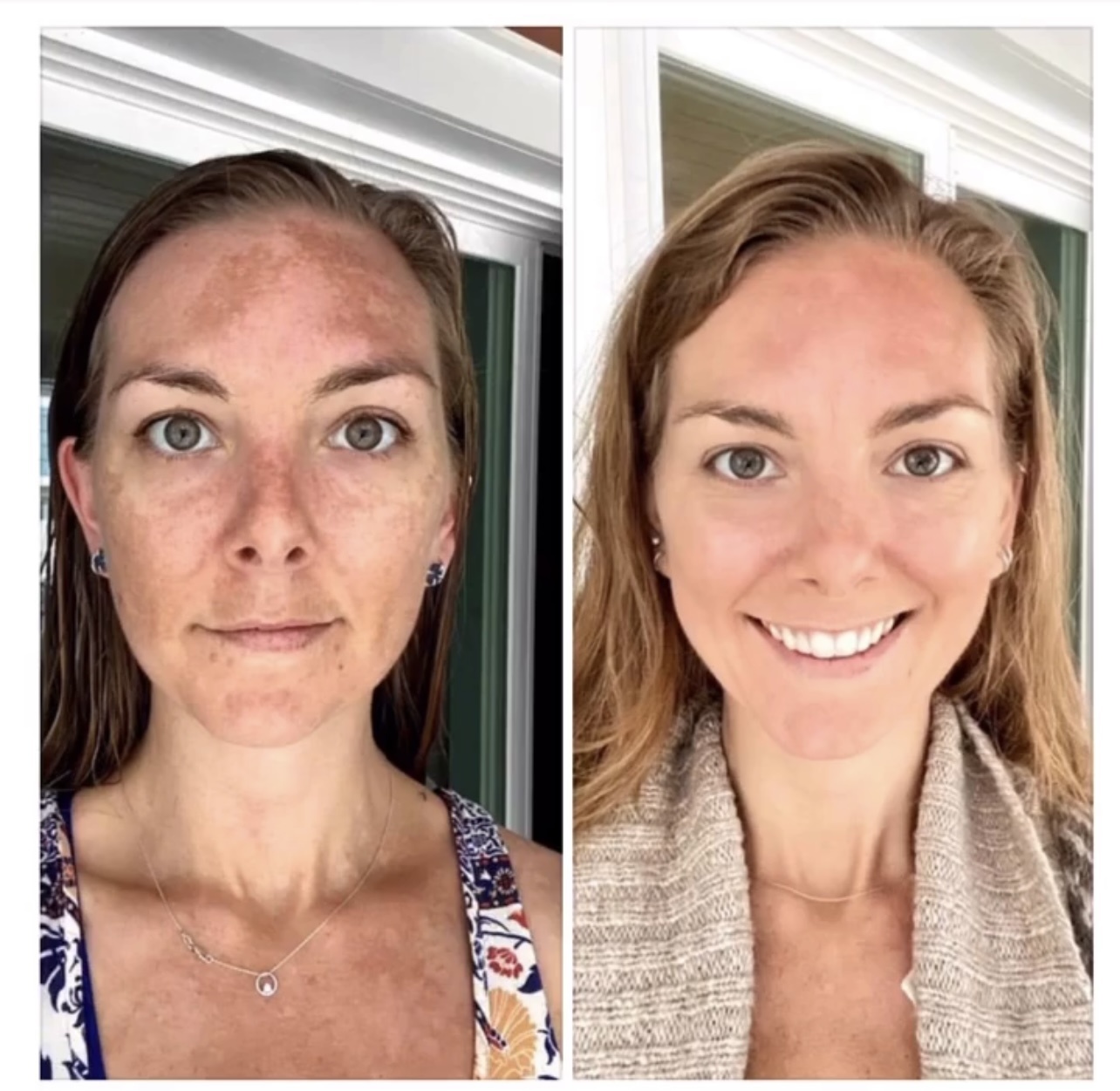 Special Package for the Month of March 2021!
Buy 2 peels get 1 free with the purchase of a full size B3 Brightening Serum. Click here to purchase this amazing package.
Treatments Expire 90 days from date of purchase
*This special is designed to help you shed that winter skin.  Ideally your treatments are scheduled 2 to 3 weeks apart for best results.
written by Anna Powell, Director of Esthetics for KADT