✨💖 Your wedding day is a once-in-a-lifetime event, and you deserve nothing but the absolute best wedding hair and makeup in Orlando, FL. At Kristy's Artistry Design Team, we specialize in creating stunning bridal looks that will make you feel like the most beautiful version of yourself as you walk down the aisle. 💄✨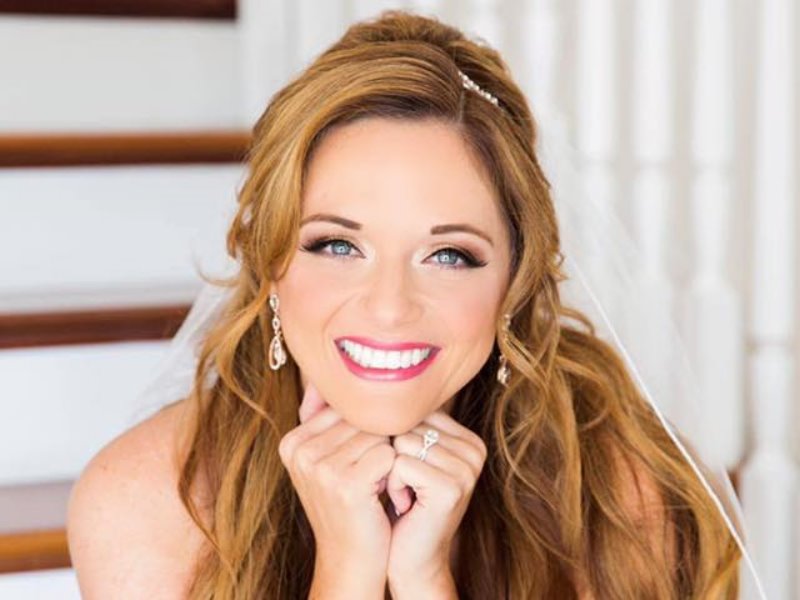 Classic Wedding Makeup
40 minutes – $85*
💋🌹Experience flawless wedding makeup in Orlando with Kristy's Artistry. Our services include:
💄- Natural, classic, or soft smokey glam looks
💄- Airbrush or traditional foundation application
💄- Full makeup coverage for a flawless finish
Enhance your eyes with our optional individual cluster lashes, customized to your eye shape & desired look. Our specially designed lashes offer a natural appearance that complements your own lashes & look real.
And the best part?
They are only $20 per set.
Classic Wedding Hair
45 minutes – $85*
💁‍♀️💐👰Experience the artistry of classic wedding hair at Kristy's Artistry in Orlando. Our services include:
💕-Updos: Elegant and sophisticated styles that add a touch of glamour to your wedding look.
💕-Half Up and Half Down: A classic and versatile choice that beautifully showcases your hair while keeping it off your face.
Please note that the length, thickness, and use of extensions may impact the pricing of our classic wedding hair services. Our talented artists will work with you to create the perfect hairstyle that complements your overall bridal look. 💐💍👰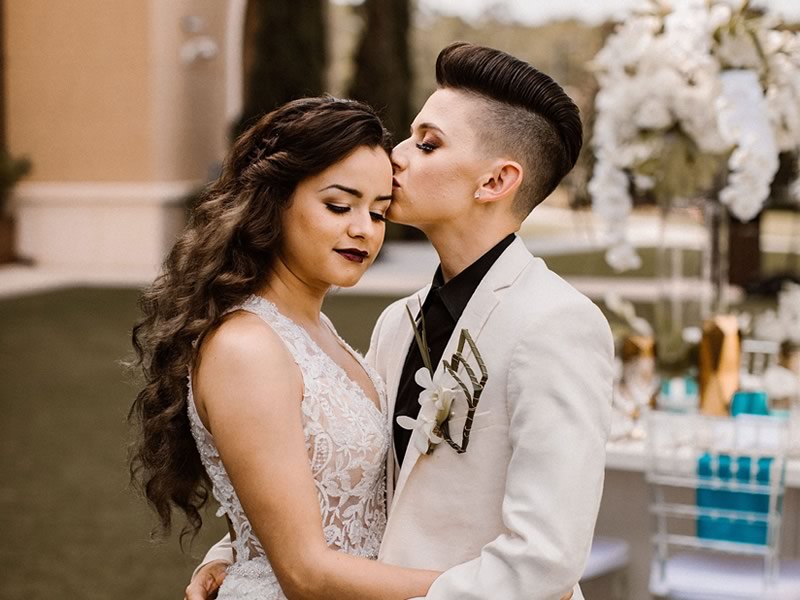 Luxury Wedding Makeup
60 minutes – $130*
💄💖✨Indulge in the allure of luxury makeup at Kristy's Artistry. Our services encompass:
💎 Luxe Style: Channel sophistication and elegance with this high-end makeup look.
🌟 Hollywood Classic: Embrace the timeless glamour of Old Hollywood with this iconic style.
💖 Cut Crease: Achieve sharp, defined eyes with this trendy and artistic technique.
✨ Glitter: Add a touch of sparkle and dazzle with this glamorous and eye-catching look.
🔥 Extreme Smokey: Make a bold statement with intense and sultry smokey eyes.
💄Experience the flawless finish with our airbrush or traditional foundation application.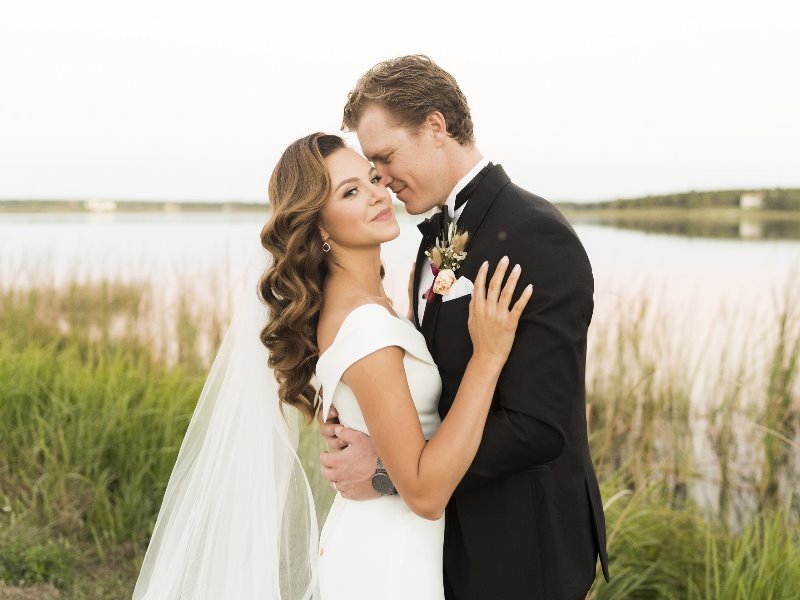 Luxury Wedding Hair
90 minutes – 4 hrs – starts at $170*
💖💍✨ Elevate your bridal look with our luxurious hair services at Kristy's Artistry.
💫 3D Intricate Hairstyles: Experience intricate and elaborate hair designs that showcase your individuality and make a statement, adding depth and dimension to your bridal look.
🌟 Extravagant Hairstyles: Turn heads with show-stopping hairstyles exuding opulence and glamour. From intricate updos to cascading curls, we create hair masterpieces.
⏰ Note that time is dependent on intricacy of your hairstyle
💇‍♀️ Pricing varies based on factors like hair length, thickness, or the use of extensions.
💍💄✨ Embrace a Stress-Free Wedding Day and Guarantee Your 100% Satisfaction with our Wedding Trial Service in Orlando! Our dedicated Bridal Beauty Professionals are here to ensure that you are completely content with your wedding day look. Schedule your personalized wedding trial today to achieve your desired look and radiate unparalleled confidence as you say "I do." 💖🌹💒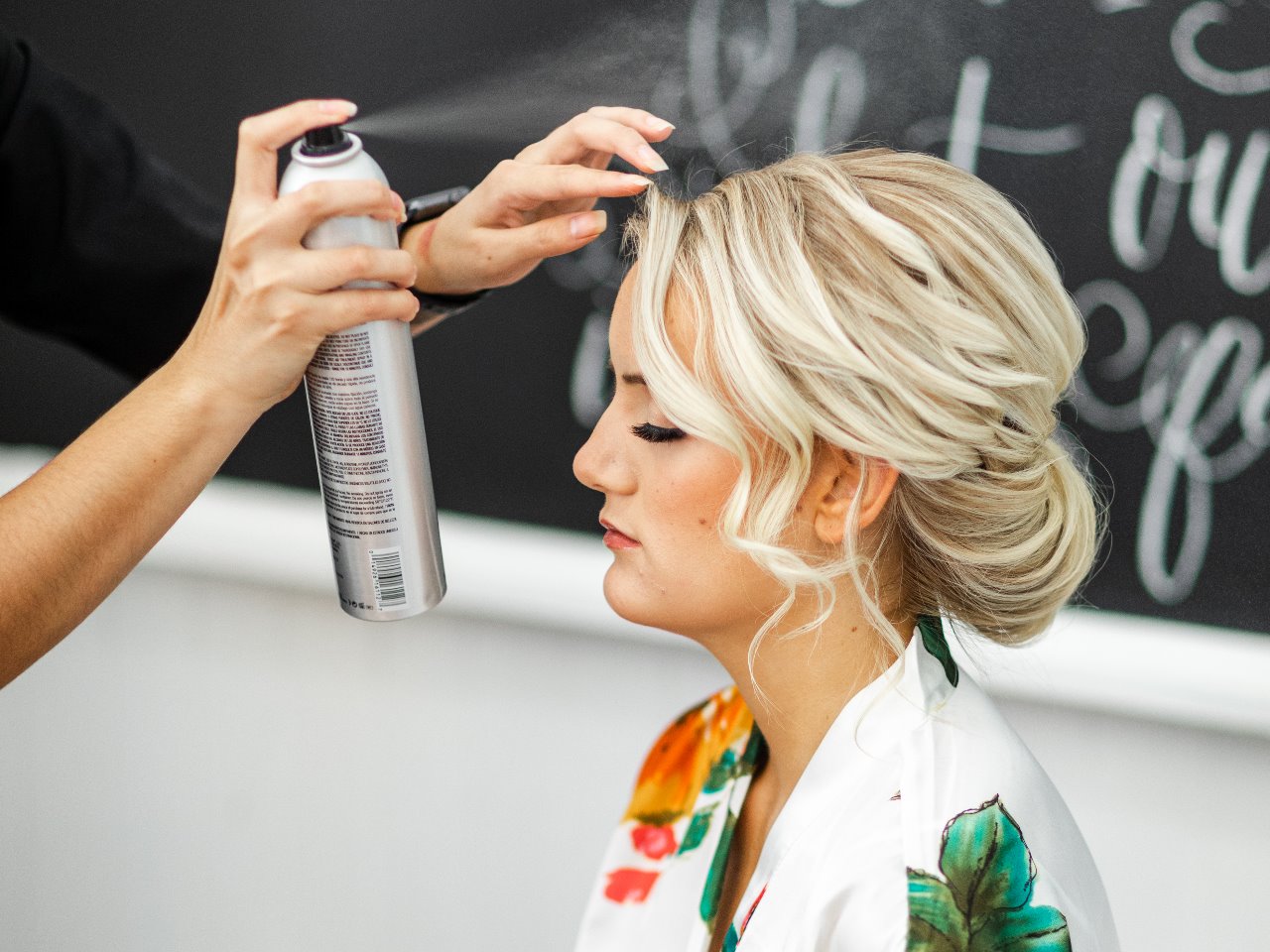 Classic Wedding Hair & Makeup Trial
90 Minutes – $190* 

Classic Makeup
includes airbrush, soft, classic or soft smokey look plus lashes
Classic Hairstyle/Updo
hair length/thickness or extensions will affect pricing (if hair is past the bra strap or fingers cannot touch when holding ponytail)
*This one time, discounted rate is for the bride only. Any subsequent trials by bride or a trial by any other member of the bridal party will be at our normal hair and makeup rates. If a singular trial service is wanted, ie makeup only, our normal rates for the service will be applicable.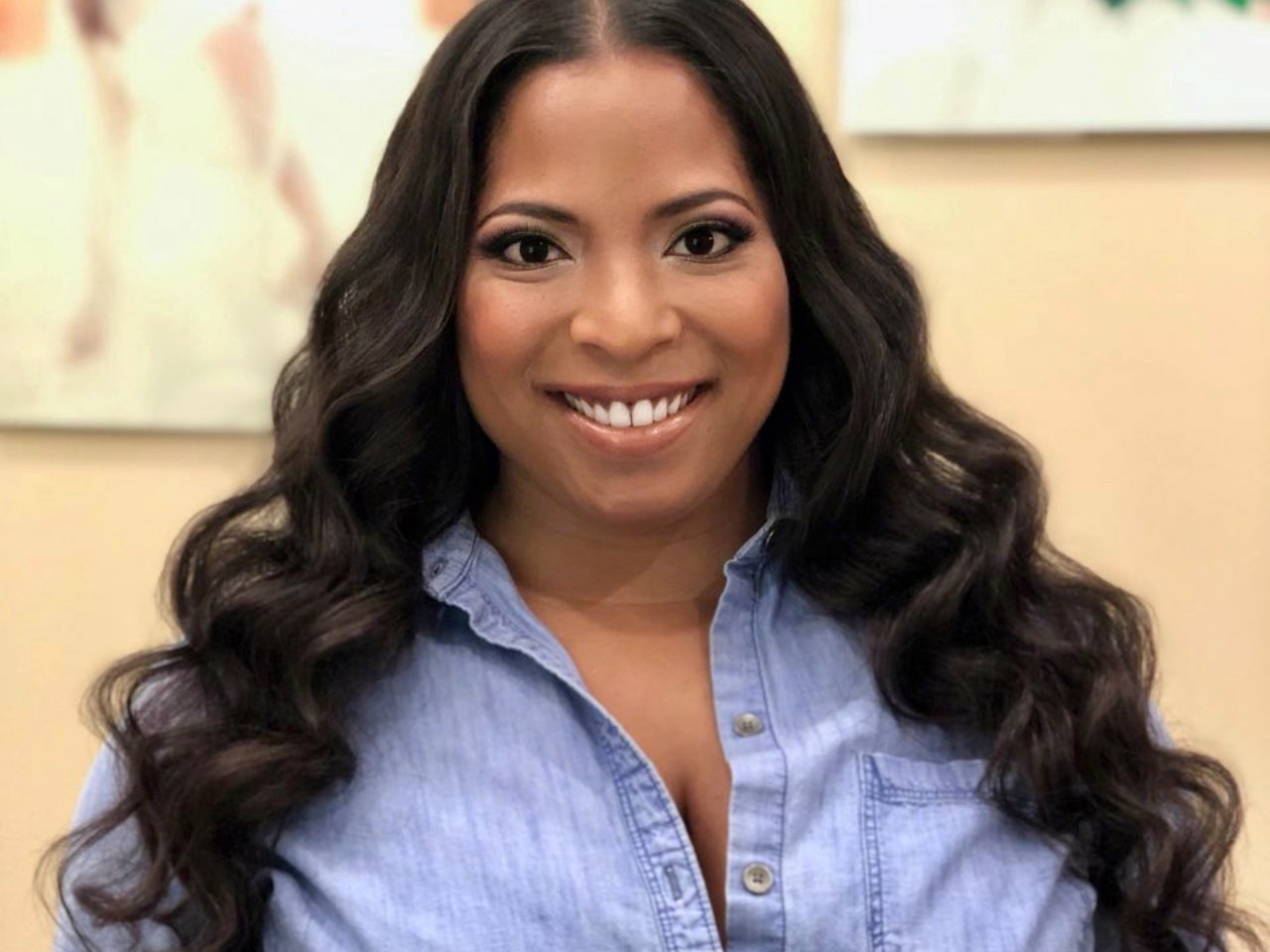 Luxury Wedding Hair & Makeup Trial
2.5 to 4 hours – starts at $270*  
Luxury Makeup
includes airbrush, more dramatic look, ex. cut crease, glitter, extreme smoky, plus lashes
Luxury Hairstyle/Updo
– price varies based on difficulty (for example – Russian hairstyles or extravagant/intricate styles)
*This one time, discounted rate is for the bride only. Any subsequent trials by bride or a trial by any other member of the bridal party will be at our normal hair and makeup rates. If a singular trial service is wanted, ie makeup only, our normal rates for the service will be applicable.
*Wedding Trials are not perfected photo-ready looks
Keep in mind, all wedding styling trials are a mock run through of one hair and makeup look. Subsequent looks will require an additional trial appointment. Trial appointments are booked from 9:00 am to 6:00 pm Monday through Thursday only as Friday through Sunday are heavily booked event days. Trials are held at our Winter Park location: 334 Wymore Rd, Ste B, Winter Park FL 32789.
We've got you covered! Ask us about adding hair extensions to your customized quote.**
**Client must provide 100% human hair clip in extensions at least one week prior to the date so we bring them already prepped on date of event
*Standard gratuity will be added to all services.*

Kristy's Artistry Design Team is your premier choice for Orlando wedding hair and makeup. Our team consists of international award-winning cosmetologists, specializing in both airbrush and traditional makeup application and hair artistry. Whether it's for film, television, runways, photo shoots, weddings, or social events, we cater to a global client base.
With extensive training in various makeup and hair genres, our expert hair and makeup artists in Orlando have worked alongside world-class talent in diverse commercial and private locations. We bring years of experience, a no-compromise work ethic, and impeccable attention to detail to deliver outstanding results even in the most intense environments.
Dedicated to excellence in wedding hair and makeup in Orlando, we prioritize the needs and desires of our clients. Our passion lies in creating personalized looks that enhance your natural beauty and reflect your unique style. Trust Kristy's Artistry, your trusted wedding hair and makeup artists in Orlando, to deliver a flawless bridal look that will leave you feeling beautiful and confident as you walk down the aisle on your special day.
On the journey leading up to your wedding day and after, our artists and stylists will be here for you every step of the way. We will help make each occasion special by ensuring you feel and look your finest.
Engagement Parties
Embark on the celebrations with a radiant bridal look.
Engagement Photos
Share your special moment with the perfect hair and makeup.
Bridal Showers
Pamper yourself prior to your bridal shower. Invite your besties to make it part of the special day.
Bachelorette Parties
Every bachelorette deserves to look and feel her best on her night out with her gals. Indulge a little, you deserve it!
Maternity Photos
Show off that bump, but also the mama carrying that baby! There is no better time to take care of you. Let us help you glow!
Boudoir Photos
Empower yourself and feel sexy for your loved one with an alluring boudoir look. Remind yourself of the beautiful woman you are!
Family Portrait Sessions
You've come a long way to create your gorgeous family. Family portraits are forever, our team will help you look your best!
GALA & RED CARPET EVENTS
Show up to your gala or red carpet event looking nothing less than stunning.
Get started with an initial trial or reach out so we can learn all about your style, vision and beauty needs. Whether for your upcoming photoshoot, special event, wedding or corporate headshot. Let us be your personal stylist!